Website Design, Hertfordshire
Choosing a web designer is an important decision, because your website is your opportunity to showcase your business in a professional light, to talk authoritatively and make a statement about what you do, and to give your next customer the confidence to give you their money!

It might also be the solution to some of the operational issues you find yourself coming up against... are people constantly phoning and emailing you with the same questions? Well then write out the answers and we'll whack them bad boys up on your website in a Frequently Asked Questions (FAQ) section!

Are you stuck for content to post on your social media pages? Sick of posting other people's content that just takes your potential clients to their websites? Why don't you blog it up? (Buttercup baby we won't let you down). Each new blog post is a new thing to post on your socials, a new opportunity to show up near the top of some Google search results and most importantly, it's a new opportunity to connect with your audience and to provide the sort of insights that they're actually looking for! We can even get professional copy writers to research your industry and write the blog content for you!

Do you think it's absolutely outrageous that you should actually have to be awake to shift your gear and make some money? We are inclined to agree! So why not get an eCommerce shop website, let us optimise the sweet heck out of it for search engine performance, and start raking in Ps while you're catching some Zs!?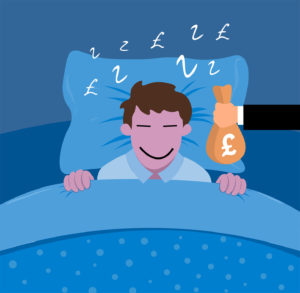 Take orders or bookings in your sleep with an eCommerce website
Bigwheel Web Design is based in North Hertfordshire and covers London, Bedfordshire, Buckinghamshire, Cambridgeshire and beyond! Why not get in touch today to start your journey with us?